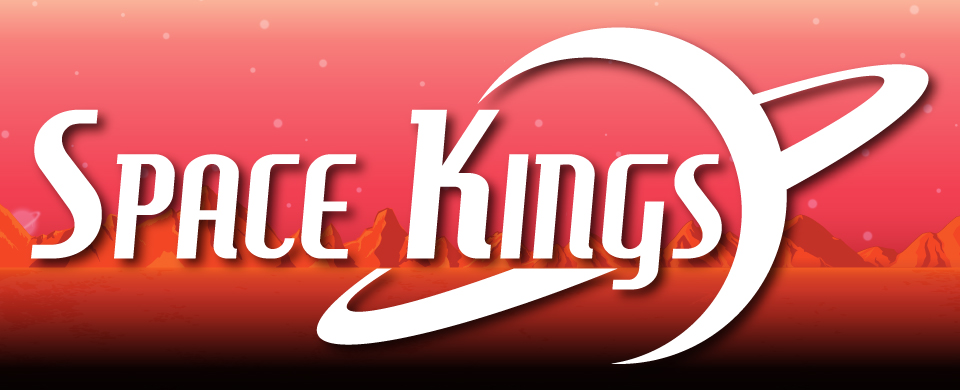 Space Kings
Space Kings Has Launched!
---
Hey everybody,
The Space Kings book is finally available to purchase and download!

We spent over three years putting this book together and nine years playtesting Space Kings! I really hope you and your table of friends enjoy it.
Sometime in the next few weeks we will make the physical Space Kings book available for purchase. If you'd like an email when that happens you can sign up here.
Over the next year I will be making some more updates to Space Kings on my Patreon. If you'd like more Space Kings and SuperTry stuff in the world consider throwing a donation my way!
You can also help Space Kings by leaving a rating on our itch page.
Thank you so much for your support and enthusiasm over the last few years.
Have fun in space!
Files
Space Kings Character Sheet (Browser Editable)
275 kB
Apr 03, 2020
Space Kings Character Sheet
561 kB
Jan 17, 2020