Hey everybody!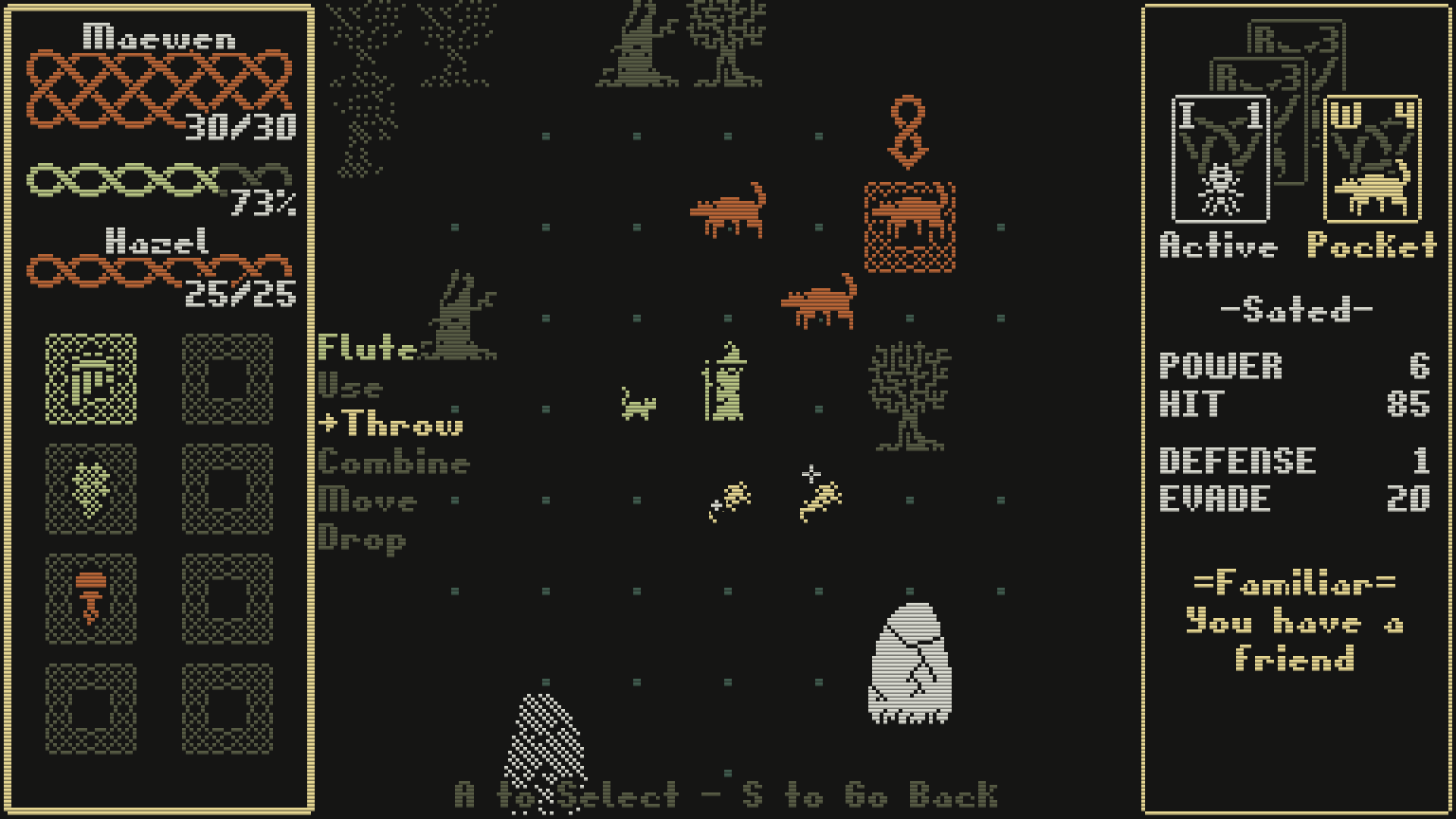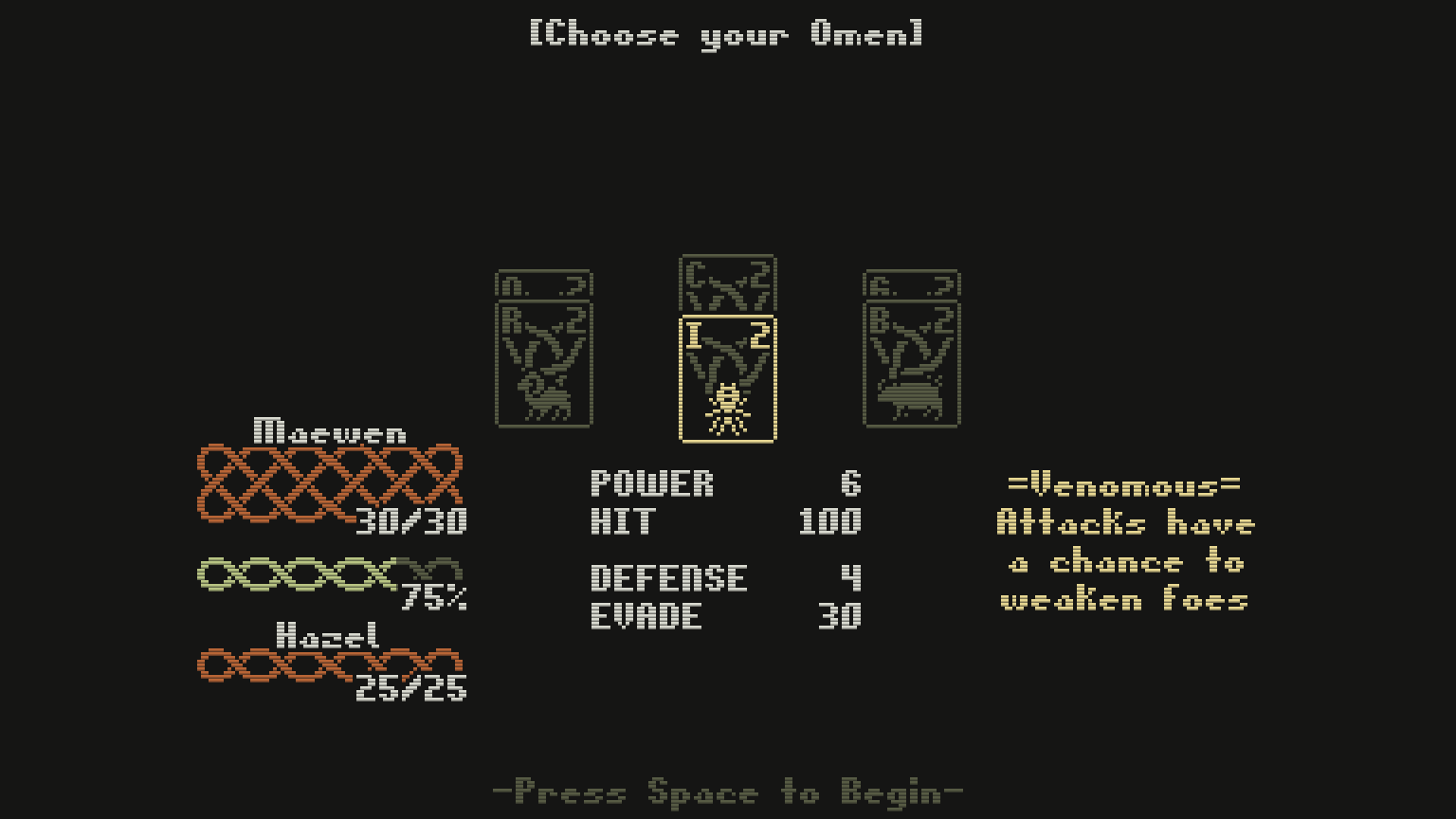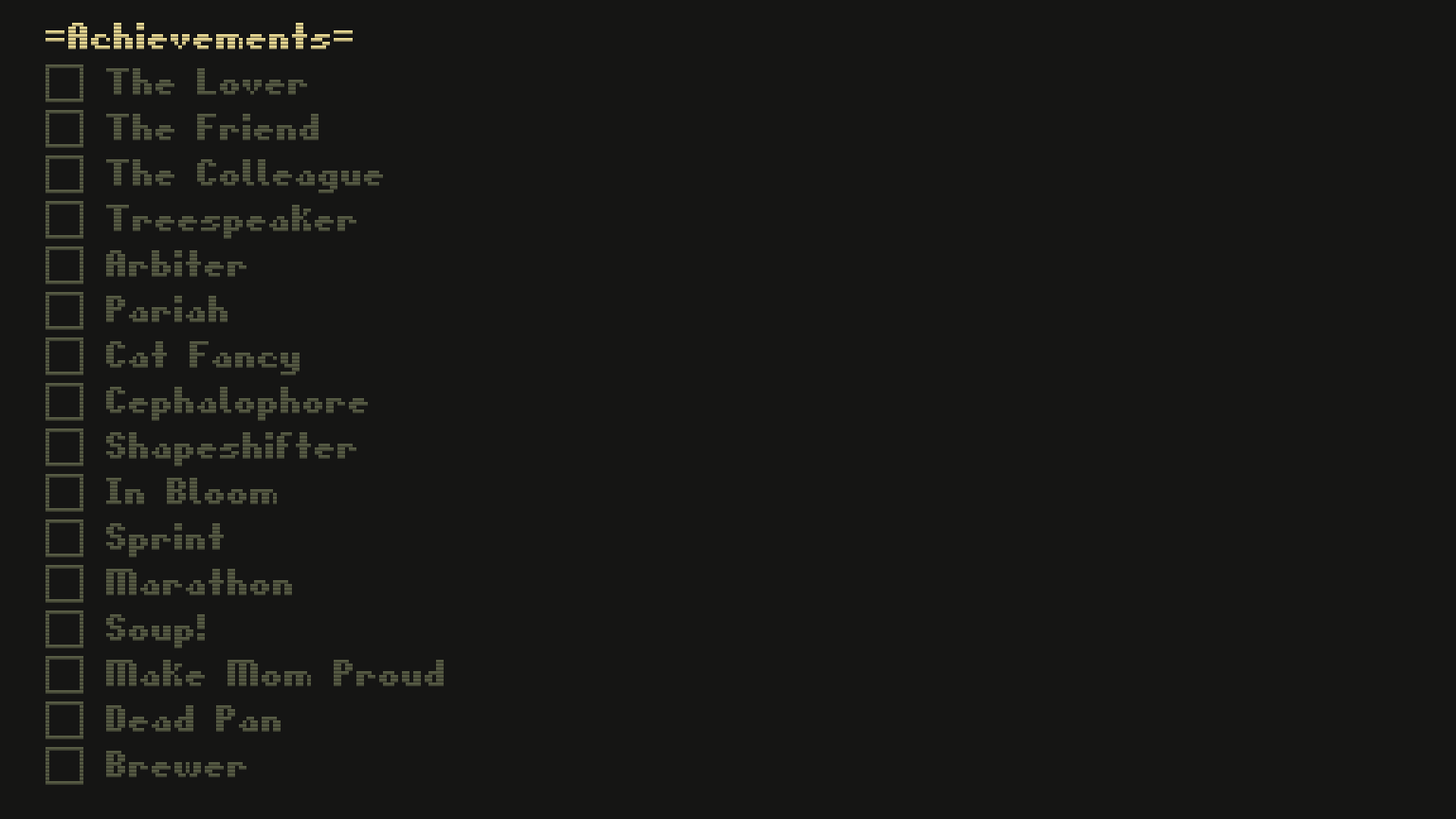 Beneath Faelin Wood.exe is finally available and we got some big updates:
Omens - In addition to your character's starting forms, when you start a new game you can pick from a bunch of different animal forms to add to your deck.
Achievements - There are a bunch of secret collectible achievements to unlock. You can view the list of them from the Main Menu but I'm going to keep the methods for unlocking them a secret for now. Go and try weird stuff!
Game Options - In addition to Storymode, you can also try out Long Quest mode. During a Long Quest, maps are bigger and every exit requires a key. It's tough! Additionally, you also have the option of turning the Hunger mechanic off if you want an easier time with the game.
Scan Lines - I had to! You can set the opacity of the scan lines in the options menu.
Fullscreen and Gamepad Support - You know it!
Bug Fixes and QoL - Thrown items no longer lodge themselves in walls! The Stun mechanic actually works! Maps won't randomly box you in anymore. Probably more!
Other Stuff - There are a few new secret items you can make! Some monsters got tweaked. The final boss is very slightly tougher. Maybe even more!
You can download Beneath Faelin Wood.exe from my Patreon. It's available for patrons who pledge at $5 and up! You'll also gain access to the exes for Princess Frenchfries and Ushanka. I'm making a new game every month so stick around if you want to play something cool!
Thanks for reading and thanks for supporting SuperTry if you choose to do so!