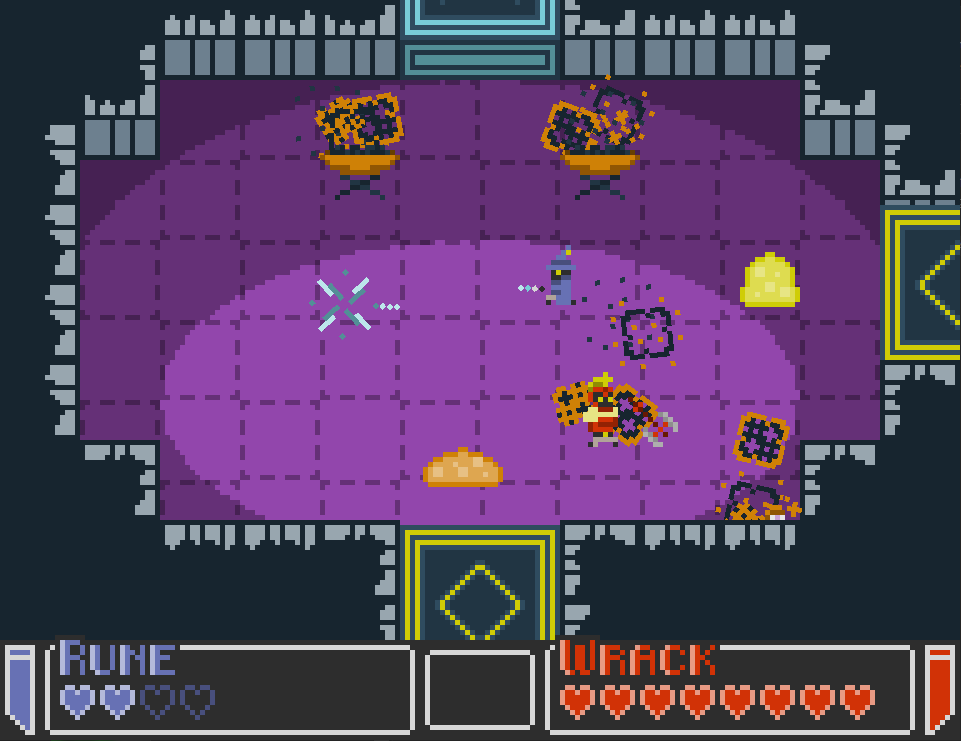 Wrack & Rune.exe is now available to download on the SuperTry Patreon! I put a bunch of new stuff into this exe including:
The Flame Dungeon - A whole new dungeon with a new item for Wrack, a secret upgrade for Rune, a new boss, and flame enemies that can't be frozen!
Heck Dang Controller Support - Now you can play this twin stick shooter with twin sticks!
Forward Dash - Rune dodges toward your mouse instead of away from it. It's much better.
Various Other Improvements - Wrack misses less when attacking. Screen transitions are faster. Some rooms in the base game are slightly remixed. You can fullscreen the game. There's a vSync option.
Thanks for reading and thank you to my patrons! Wrack & Rune is the 7th game we've made this year and it's only possible because of the contributions of my patrons.
We're making a game every month this year and if you'd like to help us and get some cool Exclusive Content (tm), check out the SuperTry Patreon.
Thanks!
Kevin Cole (Developer, SuperTry Studios)